A succinct message arrives by hawk owl to the members of the Silver Circle.
In'elah shan'are,

The balance of life and death is broken. Those who perish in our world feed a hungering maw of souls, tenanted by the evil damned and their cruel masters. Spirits of fallen Silversworn have been lost forever, and the Flame of Elune has been scarred.

One of our own remains trapped in the Shadowlands, her spirit sundered into pieces.

And good and nobles allies beckon for aid as their home, one of the few secure settlements left for our people, is ravaged by unnatural winter storms.

It is my belief that we must heed the call sent by our allies in Winterspring, to ensure that more lives are not lost to the uncanny events transpiring in that region. I also believe that it is paramount that we ensure the security of what few footholds our people have left. Starfall has been a sanctuary and home for many for millennia, but now it is at risk of being lost.

We must strive to do what we can, with what limited resources we have.
Elun'dorini talah
ELUDORE (APRIL)
The priests and priestesses of the Sisterhood of Elune hold Eludore with some significance, and denote it as the birth of Elune's motherhood to all life on Azeroth. Commonly referred to as the month of Mother Moon and the birth of the Spring season. It is during Eludore that the kaldorei celebrate Imbel, a holiday that honors wisdom and knowledge gained in a lifetime.
This month, the Silver Circle will focus on aiding their allies in Winterspring. Yet, some volunteers have chosen to return to the Shadowlands, with the hopes of assisting Tanefrun and mending the balance of nature. Events this month will be focused around these ongoing stories, but members and allies interested in additional roleplay are encouraged to organize spontaneous or scheduled casual roleplay at the various hubs that will be used during these storylines for this month.
[Campaign] Rise of the Snow Giants
There are rumors of a small but growing force of undead activity in Winterspring. Nearby towns worry that this may be the precursor to a large-scale event. In the midst of this anxiety, portal travel to and from Winterspring has become nigh impossible. Unnatural and unseasonable blizzards batter the Hills of Hyjal, devastating settlements and wildlife. The Winterblade Sentinels have called on the Silver Circle to help them investigate that cause of these uncanny developments.
ANNOUNCEMENTS
Recruitment Open
Those who are interested in becoming part of the Silver Circle are encouraged to engage with the guild and its members in-game, both in-character and out-of-character, to get to know us prior to joining. There will be opportunities to meet our characters both on Azeroth and within the Shadowlands! More details regarding recruitment and our process can be found
here
! Feel free to use our
Introduction Prompts
to introduce yourself here on our forums.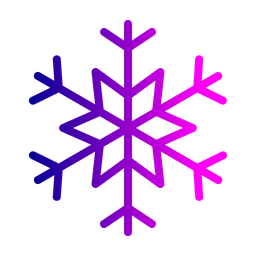 RP Prompt: Journey to Winterspring
Included in this month's story campaign, we are starting out with prompts! While these are not mandatory by any means, we do encourage you to respond to them and then post them in the
Moonlit Terrace
forum, in a separate thread or under your character's Journal. It would be recommended to note them as [Journey] so that it is easy for others to navigate what they are reading and the context! You can find the prompts under
[Forums]
→
[Moonlit Terrace]
→
[Journey] To Winterspring
, or by clicking the link provided in the title of this blurb. There are seven prompts for seven days, starting on Eludore 3rd (April the 3) and finishing on Eludore 9th (April the 9) Do not fret if you miss a day! The time distinction is merely relating to IC time that has passed, you can complete the prompts early or late, there is no time limit on them! These prompts are meant to add immersion for events that transpire outside of regularly scheduled roleplay. Happy writing!